mai UP ke devariya ki rahne wali hoo mera nam shalini hai meri age 22 sal hai ye bat ajj se 4 sal pahle ki hai mai gaon se 10 KM door college padhbe ke liye jati thi kyonki hamare gaon mai koi college nhi tha. mai roz subah 5 baje uthti thi ghar ka sara kam karke 7 baje nahati thi bahut ragad kar nahati thi taki mera gora rang gora ho rhe isliye lhoob ragad kar nahati thi meri saheliyon mai u to bahut si khoobsurat ladkiyan thi lekin meri bat alag thiun sabme mai 5.5 inch lambi boobs bilkul kharbooje jaise rang bilkul gulabi koi bhi pahli nazar mai mera diwana ho jata tha poora gaon meri gand ka diwana tha . meri saheliyan btati thi ki unke bhai kis tarah mere bare mai unse bath karte the aur appni bahno se sifarish karte the ki mai unse pat jaoon . par mai sari bat hansi mai uda deti thi. mujhe sikhaya gya tha ki ladko se door rahna ye glat hote hai . mai dhire dhire badi ho rhi thi. abb gaon ke school se nikal kar college mai admission le liya. gaon ki 5 aur ladkiyan bhi jati thi sabhi ki age mere brabar hi thi.college se gaon ke raste mai ek peepal ka ped padta tha log kahte the ki waha ek bhoot rahta hai jo bahut shanta tha lekin kabhi kabhi gussa ane par bahut marta tha logo ko.



ek din mai school jane ko taiyar ho rhi thi to papa bole

papa : ajj school kyon ja rhi ho.
mai: are papa ji mai to roz jati hoon ajj koi nya hai kya
papa; ni lekin aaj amawasya hai chhutti honi chahiye
mai ; mujhe to nhi btaya gya aur ajj school mai test hai mai to jaungi
papa : nhi beti ajj nhi aaj amawas hai to wo ped ka bhoot ajj ke din jag jata hai
mai: papa aaj test hai mai nhi gyi to fail ho jaungi
papa: mai nhi janta tum ajj nhi jaogi


maine papa ki man li aur nhi gyi . ghar ke sare kam khatam karke mai kitab lekar padhne baith gyi. padte padte neend aa gyi mainr sapna dekha ki mai us ped ke pas se gujar rhi hoon aur ek behad khoobsurat ladka mere pass aya aur mujhe appni baho mai utha kar ped par chad gya. mai dar gyi koi itna jaldi kaise ped par chad sakta hai. fir ped ki ek dal par bith diya aur dhire dhire mre lips par appni ungali firane laga mujhe maloom nhi the ye kya hota hai kya karna chahta hai fir dhire dhire uska hath mere sine par aya wo upar se sahlata rha mujhe ye to pta nhi tha ki ye kya ho rha hai lekin maza aa rha tha.
fir usne kaha


ladka :tum janti ho mai kon hoon
mai :nhi
ladka: mai bhoot hoon
mai:jhoot bhoot itna sundar hota hai kahi:
ladka :mai sach mai bhoot hoon mai koi bhi roop badal sakta hoon
mai : thik hai lekin bhoot to khrab hote hai logo ko marte hai
ladka: mai logo ko nhi kelwal ladkiyon ki marata hoon
mai:ladkiyon ki marta hoon ye kaisa word haitum galat kah rhe ho kaho "ladkiyon ko marta hoon " meri hindi wali teachar ke hisab se ye sahi hai

ladka : nhi mai ladkiyon ki marta hoon
mai : fir galat "ladkiyon ki " nhi "ladkioyn ko " kaho .kya kabhi school nhi gye
ladka : tum abhi bacchi ho
mai : huh, poore 18 sal ki hoon bachi nhi
ladka : acha to fir btao ye skirt kyon pahni hai tumne
mai: ye gandi bate hai
ladka : gandi bate nhi hai

esa kah kar usne mera skirt upar karna suru kar diya aur meri panty dikhne lagi fir usne us par hath ferna suru kar diya mujhe samajh nhi aa rha tha ki ye kya kar rha hai. maine poocha kya kar rhe ho ye jaise hi itna kaha ki jor se bartan girne ki awaz ayi are aankh khul gyi . dekha ki billi koodi thi isse bartan gir gaye the mera sapna toot gya tha. fir mai muh dhone ke liye bath room ki taraf jane lagi to mummy ke room se kuch awaze aa rhi thi. mai sunne lagi. mummy papa bat kar rhe the......... .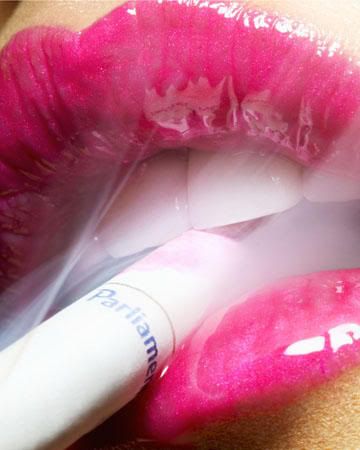 mummy: are kya kar rhe ho ajj bitiya ghar par hai.
papa: to kya ua abhi so rhi hai fir kon sa hum khule mai hai appne kamre mai hai.
mummy :bitiya sadi ke laye ho gyi uske liye ladka dekhne ki bzaye tum mujhe hi thikne mai lage hoabb meri umar nani banne ki hai mummy nhi
papa: are tum bakwas bahut karti hoon mai kisi randi ko to chodne nhi ja rha hoon appni biwi ko bhi nhi chod saktato fir sadi ka kya faida
mummy: are tum condome bhi use nhi karte kahi pair bhari ho gya to log kya kahenge
papa: tum mala-D khaya kro samjhi chalo abb pet ke bal let jao
mummy: thik hai baba lo karo

aur is tah ki bat mere samjh mai nhi aa rhi thi thi ki mummy kya karwa rhi thi . mai bathroom gyi aur muh dhokar ayi.
agle din school jane ko taiyar hui aur us din meri koi saheli nhi gyi. maine 2 din absent rahna thik nhi samjha . school se laut kar ghar aa rhi thi to maine dekha ki ped ke pas wo hi khoobsurat sa ladka khada hai mere sapno wala.mai chaunki ki sapna sach kaise hua


maine usse poocha...... .

mai :are tum kon ho maine tumhe kal appne sapne mai dekha tha
ladka : mai is ped ka bhoot hoon maine hi tumhe appna sapna dikhaya tha.
mai: lekin kyon
ladka: kyonki tum mujhe acchi lagti ho aur mai tumhari marna chahta hoon.
mai : kya mutlab mujhe kyon marna chahte ho
ladka : tumhe nhi tumhari
mai : mai samjhi nhi meri kya .....
ladka : itni badi ho tumhe pata nhi
mai : nhi mummy bhi kal kuch marwa rhi thi lekin mai kewal sun pa rhi rhi kya marna chahte ho tum meri aur mai kyon marwao.
ladka : dard to hoga hi . marne mai to waise bhi dard hota hai .marwane mai dard kyon nhi hoga jab sar ji marte hai school mai to dard nhi hota kya ?

mai :han hota hai . lekin tum kyon maroge maine kya liya hai kya galti hai meri
ladka : tumhari khoobsurti tumhare ye bade bade doodh. tumhari ye chaudi gand inki galti hai.



itna kah kar wo mujhe sapne ki tarah ped par le gya aur wahi dal par bitha kar mere lips par ungli firane laga fir dhire se neeche akar mere sine ko sahlane laga mujhe maza aa rha tha. fir usne meri shirt ke batan kholne suru kiye to mai samajh gyi ki ye gandi bat haimaine use mana kiya to usne appna darawana roopa kah liye . poore sharir par ghane ball nikal aye bhayanak chehra lambe lambe dant. mai bahut buri tarh se dar gyi fir usne meri shirt ek jhatke se fad di meri samiz dikhne lagi gusse se usne samiz bhi khoonch di ab meri choochiya dikhne lahi bilkul tight bhoore nips. us par us bhoot ne tezi se dabana suru kar diya mai chikhne lagi lekin jangal mai kon meri awaz sun rha tha 5 minut tak usne poori taqat se dabaya,kaha bhoot kaha mai najuk si ladki mai dar gyi. fir usne mera skirt fad diya aur ek hath panty ke andar dal kar use ek jhante mai fad diya meri jhnnto se bhari hui choot dekh kar wo pagal ho gya aur turant hi muh dalkar choot ko choosne laga. mai behad dari hui thi . wo itna bhyanak tha aur mai janti nhi thi chudai kya hoti hai nhi to shayad mai maza le sakti fir usne meri jhanto ko appne muh se kheenchna start kar diya meri jhante tootne lagi dard ke mai tadapne lagi lekin us bhoot pa iska asar nhi hua. usne kheech kheench kar meri poori choot ke ball saf kardiye . aur jhante kha gya .fir usne appne paine pand meri choot mai gadana start kiya . bahut dard ho rha tha.

mai : app ye kya kar rhe ho

bhoot : tumhari choot kha rha hoon
mai: lekin agar kha loge to fir yaha jagah khali ho jayegi
bhoot: han teri choot khane ke bad mai tera khoon piunga
mai: lekin fir mai mar jaungi aur tumhe mere jaisi ladki dubara nhi mil payegi
bhoot kuch sochne laga mai khush hui ki chalo marne se to bach jaungi agar ye man gya

bhoot: lekin tu fir roz mere pas chudwane ayegi
mai : han roz aungi aur panty bhi nhi pahnugi taki tumhe intzar na karna pade
bhoot :thik hai. lekin ajj mai tumhe jarur chodunga
mai: thik hai lekin dhyan rakhna mai mar gyi to land khada rahega kisi ko nhi chod paoge
bhoot: thik hai



itna kah kar wo khada hua to 20Ft se bhi jyada lamba tha. uska land bhi 1ft ka tha mujhe samajh nhi aya ki ye lund hai kya ped ka danda . maine uske land ki aor ishara karke kaha ki


mai : ye kya hai
bhoot: lund jisse chudai karte hai
mai: pagal ho kya isse chudai karoge ye kaha jayega mere kitni choti jagah hai
bhoot: kai ladkiyon ko kiya kabhi nhi ghusa
mai : ghusega kaha ye choot hai koi kamra thode na hai
bhoot: to fir mai kya karu
mai : tum apne ladke wale roop mai aa jao aur jee bhar ke chod lo fir bhoot ban jana.
bhoot: ye thik hai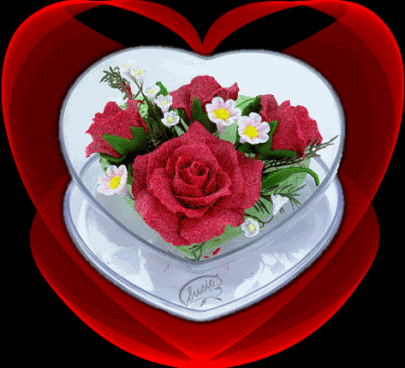 fir wo khoobsurat gorachitta ladka ban gya aur meri khuli choot mai appne gora lund dal diya aur jam kar dhakke lagata rha wo kari 25 minut tak lagatar mujhe chodta rha mujhe pahle maza aa rha tha lekin game lamba hone laga to mujhe dard hone laga

mai :kab utroge abhi tak chod rhe ho
bhoot: mai bhoot hoon admiyon se jyada taqat hai mujhme
mai: lekin mai to ladki hi hoon ka bhootni to nhi mujhme to utni ho taqat hai
bhoot: tum kya chahti hoo
mai : ki abb bas karo nhi to mai mar jaungi
bhoot: lekin mera abhi nikla nhi hai
mai : to hath se nikal lo ajj bahut dard ho rha hai abb agle hafte aungi tab marna
bhoot: lekin ek hafte mai kaise rahunga
mai : meri halat bahut kharab hai 1 hafte mai thi ho payegi


fir bhoot man gya aur hathse muth markar usne appna pani nikala ko 1 liter se kam nhi tha mai poori ki poori naha gyi usme

bhoot: abb ghar jao
mai: kya u hi nange jaun
bhoot: to mai kya karu
mai : agar nagi jangi to gaon ke rare launde mujhe chod dalenge har samay unke land khade rahte haiaur ajj mai khel nhi sakti. mujhe kapde do

fir bhoot ne jadoo se kapne pahnaye aur mere ghar pahucha diya . abb wo mujhe roz chodta hai jab mai nhi jati hoon to invisible hokar mere room mai aa jata hai aur khoob chodta hai maine 5 bhoot paida kiye hai jo mujhe mummy kahte hai aur usi ped par rahtehai.
want to post your stories so mail us your story on this mail address {kahaniapki@gmail.com}
contact +923323604172